As I'm deciding what to do for our family Christmas cards this year, I thought I'd share some of our past ones 🙂
2007 – my first attempt at designing my own card.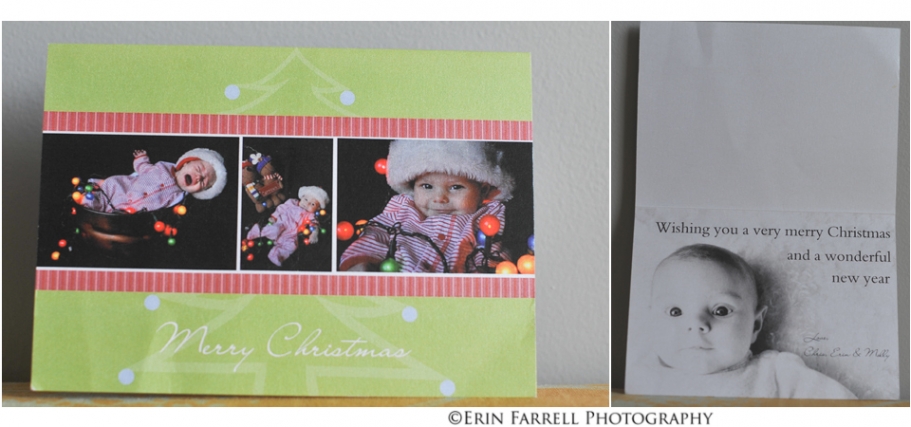 2008 – I actually did two designs this year, but I couldn't find the cookies and milk theme one I did.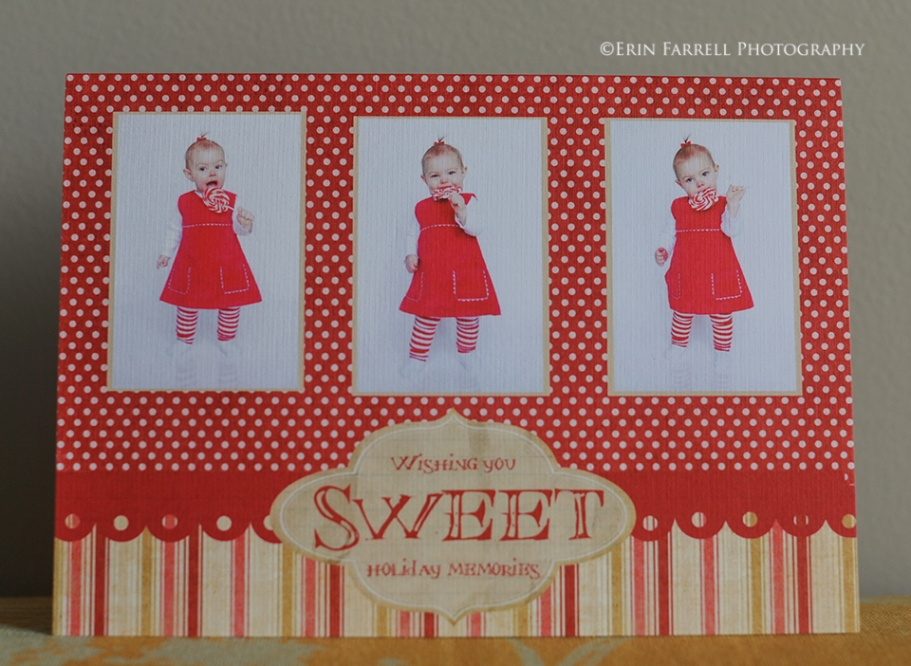 2009- Another kid to add into the equation — I set up my camera on a tripod and grabbed this shot of our family decorating the tree.  On the inside, I did a timeline of evens throughout the year.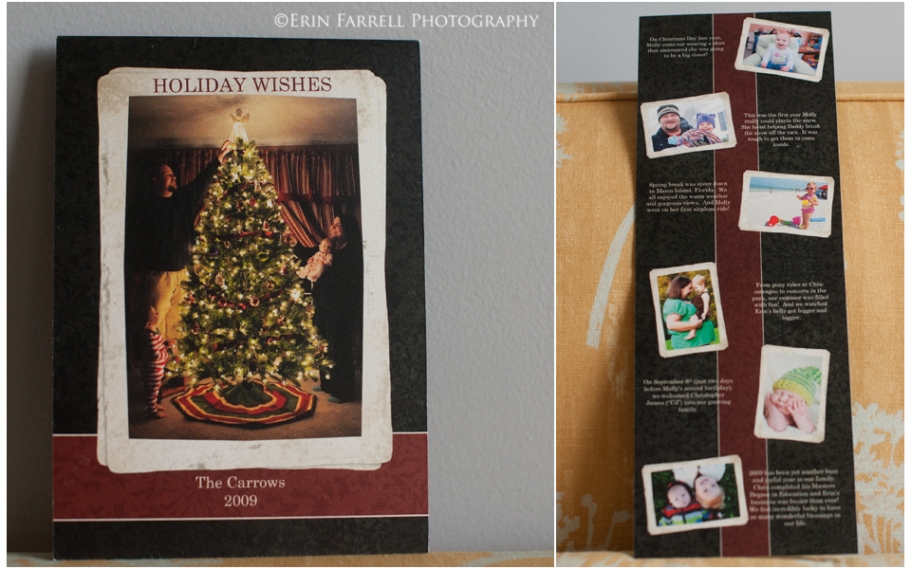 2010 – I did a square, tri-fold card this year.  I had so many pictures, so we did another timeline-style card, but only added captions to certain photos.  The top shows the outside spread (inner flap, back, and front) and the bottom picture shows the entire inside spread.

2011 – Top picture shows the front and back of the card, bottom picture shows the inside spread.  I used the timeline style again (and announced my third pregnancy!)

2012 – Having three kids whipped my butt and I had to time/energy to devote to a super creative card.  I did a simple, flat 5×7 card with a little tidbit about each kid on the back.

2013 – Probably my favorite yet!  I did a 4.5×5 trifold design this time.  On the front was a cute picture of all three in the Christmas pajamas– the inside flap was a short letter about our year . . and then the inside spread featured each kid.  Then we did a fun, silly face picture on the back 🙂