This is the fourth time I've photographed this beautiful family.  First, when big brother Trent was born.  Then again for Christmas photos 10 months later, then last November for maternity/family portraits and now for baby Trace's newborn session.
He was about 2.5 weeks old here and was just the most chill baby ever.  He didn't fall into a super deep sleep for me, but he was so relaxed, even when he was awake.
This is my favorite shot from the session.  I am in love with how his skin looks next to the awesome colors of the blanket.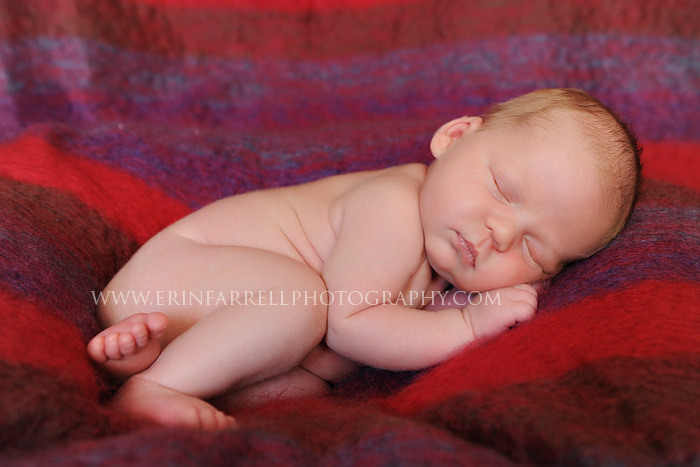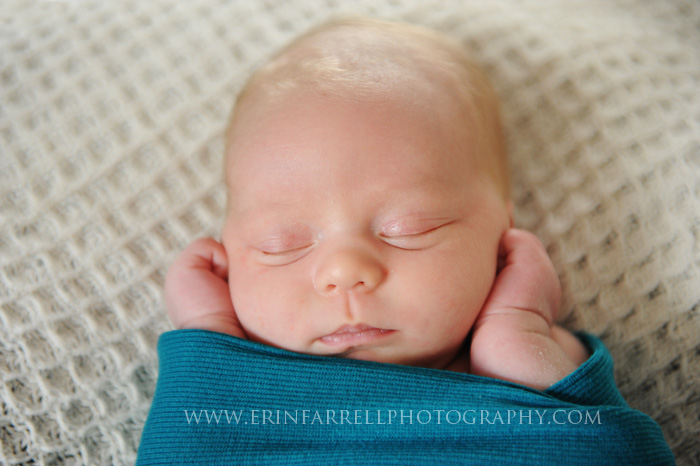 Look at that eye contact!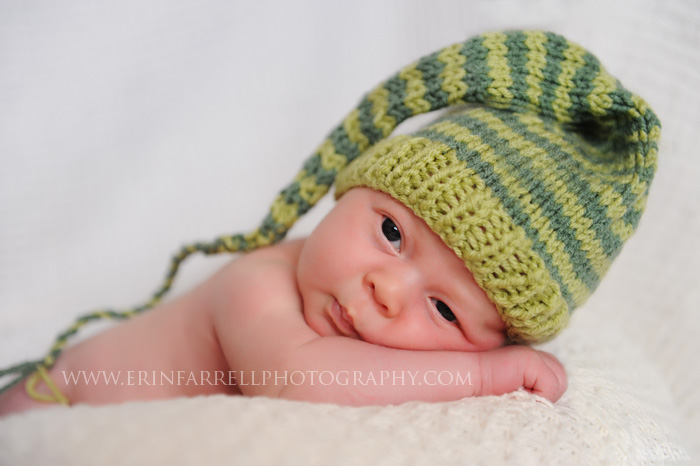 Getting some big brother loving.