And the winner of an 11×14 gallery wrapped canvas is: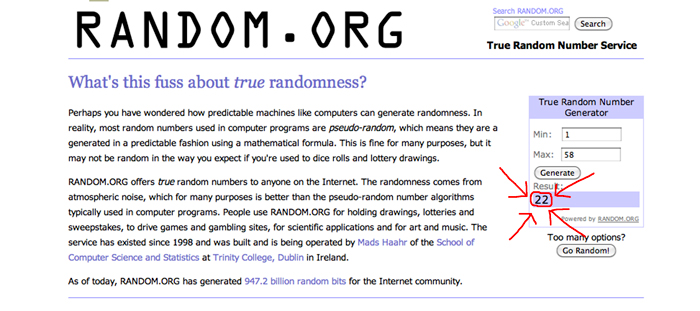 #22- Kristy
Congratulations!!  Contact me to claim your prize 🙂
Thank you to everyone who entered.  It brought me such joy to read all the wonderful things you said about me.  It really made me realize how much we tend to take people in our lives for granted and don't take the time to say thank you for what they do for us.  I'll admit, I'm always looking for validation . . . . when I send a gallery out to a client, I get worried when I don't hear anything back.  When I post photos on facebook, I check back often for comments.  But it never really dawned on me that other people in my life would want/need that same validation.  It has made me stop and think about all the people in my life who don't have a way of getting that positive feedback.
So, I've decided to make a better attempt at really letting the people in my life know that what they do is important and that I appreciate what they do.  My first step today is giving my UPS guy a thank you note with a Starbucks gift card.  🙂
I want to encourage everyone out there to do something nice today.  Even if it as simple as telling someone you like their sweater.